Take your training session to the next level, whether that be at home, at the gym or in a park. Increase your workout intensity to run further, lift heavier and sculpt muscle groups with adidas' range of high performance workout equipment. Power through your next workout or training session with our range of mats, weights, resistance bands and heaps more.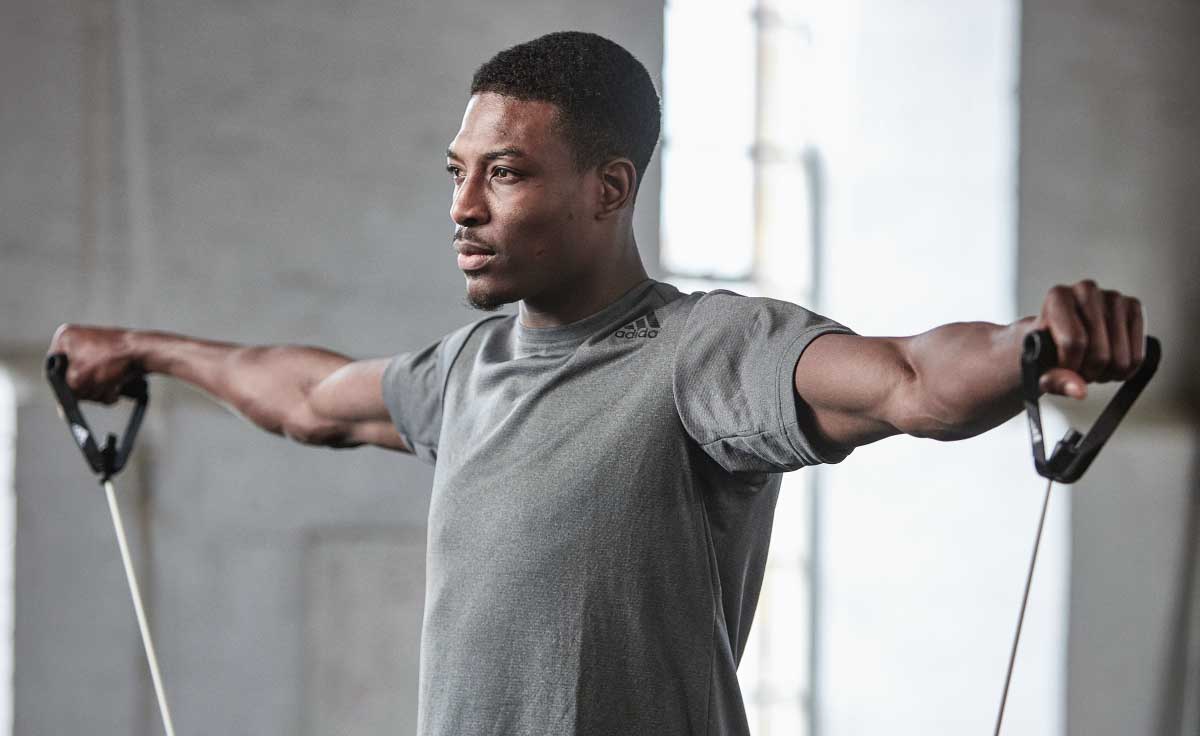 RESISTANCE BANDS + TUBES
Adidas Resistance Bands and Tubes have been designed for both weighted and unweighted training to help create a more challenging workout that can be tailored to your own body's ability. adidas Resistance Bands and Tubes enhance traditional training by applying consistent resistance, creating more effective movements. Use in isolation to strengthen and tone without the need for bulky and heavy equipment.
MATS
adidas Mats are ideal for use both at the gym and at home, they are not only comfortable but also provide a hygienic barrier against you and the ground. Our mats feature a rigid base to reduce any movement or slippage on even polished, studio floors. Our range of mats are easily able to be stored and transported by simply rolling tight. Offering a range of styles and colours to suit everyone's personal preference.